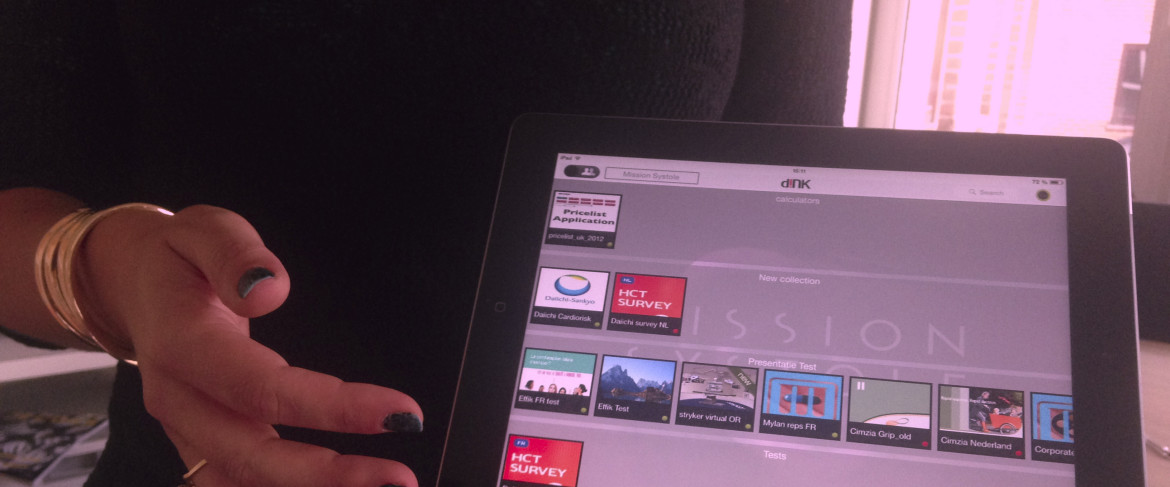 Make the difference with a bespoke sales tool!
In 80% of all cases, B2B companies need a face-to-face meeting with their customers in order to win them over and close a deal. Needless to say, it 's imperative for your sales team to have the best possible sales tool with them at that crucial moment.
Do you long for pricelists that are always up-to-date or dream about making sales orders and customer satisfaction questionnaires on the go, without even having to connect to a network? In that case, our app is what you have been longing for! So don't wait any longer, and ask for a demo!
From now on your sales team will always have de right information and tools with them, whenever they're meeting up with customers and buyers. Even better! As our application will provide them with real-time information about sales opportunities.
One application throughout all stages of the sales process:
all business documents centralized: all your sales documents, demos, videos in one place (and automatically updated)
100% offline: you'll only need to connect to a network to synchronize your data
sales tools like tender offers, sales orders, ROI calculation,…
market research tools (questionnaires, market research data, customer satisfaction enquiries) and the collection and consolidation of centralized data
training tools

 
Interested? View our presentation.