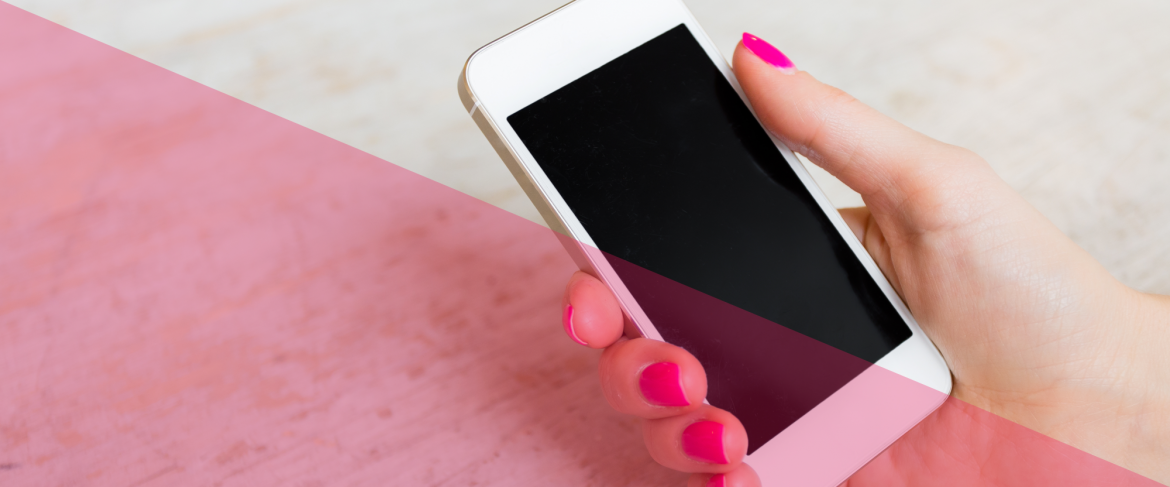 If you've taken good care of the SEO of your site and are interested in scoring a good ranking, you have probably heard about Google's recent announcement on their Webmaster Central Blog.
On this blog, the company announced that from now on the mobile-friendliness of your site will be taken into account to determine your ranking in the search engine's mobile version.
The code name for Google's algorithm update? Mobilegeddon!
As of April 21st, Mobilegeddon is favoring mobile-optimized websites. And with the numbers of mobile surfers soaring, it is of utmost importance to take Google's announcement seriously.
Worldwide mobile surfing
According to ComScore.com some 200 million people surf the internet on a mobile device. Together, all these mobile users make out some 30% of total web traffic.
An independent study, ordered by Google, disclosed even more information about of the surfing habits of mobile users:
72% users performing a local search, visited a shop or restaurant within a radius of 15 km.
72% users performing a local search on their smartphone, visited a point of sales within 24h.
The following infographic compares the evolution the collapse in 'classic' desktop surfing to the growth of mobile surfing.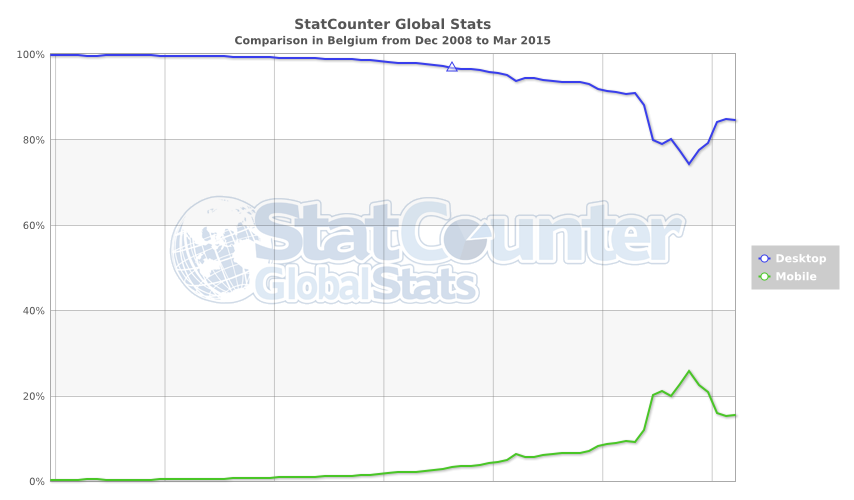 Mobile surfing in Belgium
The above-mentioned numbers aren't only relevant for the US. As the study 'Think with Google' (2013) shows that mobile surfing in Belgium represents 34% of total internet traffic.
In addition to that, 86% Belgians apparently use their mobile device at home as well as outdoors!
What's the consequence for my website?
Even if it 's always been popular in the past, starting from April 21st, your site needs to be mobile-friendly!
Example: A consumer wants to buy sunglasses and searches this term in Google on his mobile device. Before April 21st, the 2nd, 3rd and 4th place of the search results were taken by Zappos.com, 6pm.com and Ray-ban.com.
After this date, the hierarchy of search results changed drastically.
Having not (yet) optimized their website for mobile use, 6pm.com lost their mobile ranking. Until they do optimize, anyone searching for 'sunglasses' in Google on their tablet or smartphone will find that 6pm.com has no longer a spot on the first results page.
Knowing that 91% of internet users only consult the first page of search results, this is somewhat of a disaster for 6pm.com.
All sites will endure the consequences of the new algorithm. (Find out more about the schedule for the algorithm application)
But its impact will be by far more severe on local businesses and will therefore have direct consequences on their turnover: shops, restaurants, service companies, independents, small and medium-sized businesses, etc.
How to optimize the mobile version of my website?
The problem faced by most website owners today, is that they didn't anticipate the evolution of mobile internet use. Most of the sites don't have a mobile version complying with so called 'best practices'.
If you are one of them, the first thing we recommend you to do, is to use Google's Mobile-friendly test tool to check the mobile-friendliness of your site.
If your site is note optimized, you should read and apply Google's recommendations.
Tools such as Woorank can help you to track even more into detail which elements of your site need to be optimized for mobile use.
The second thing to do, would be to migrate to a CMS platform, such as WordPress or Drupal. This will enable you to optimize the mobile version of your site or to make your site responsive.
And last but not least, don't ever hesitate to contact us if you want to know quickly and exactly the magnitude of the task before you. Our experts will gladly go through your website with you and can easily and quickly provide you with a full functioning mobile-optimized site.
---
Sources and links