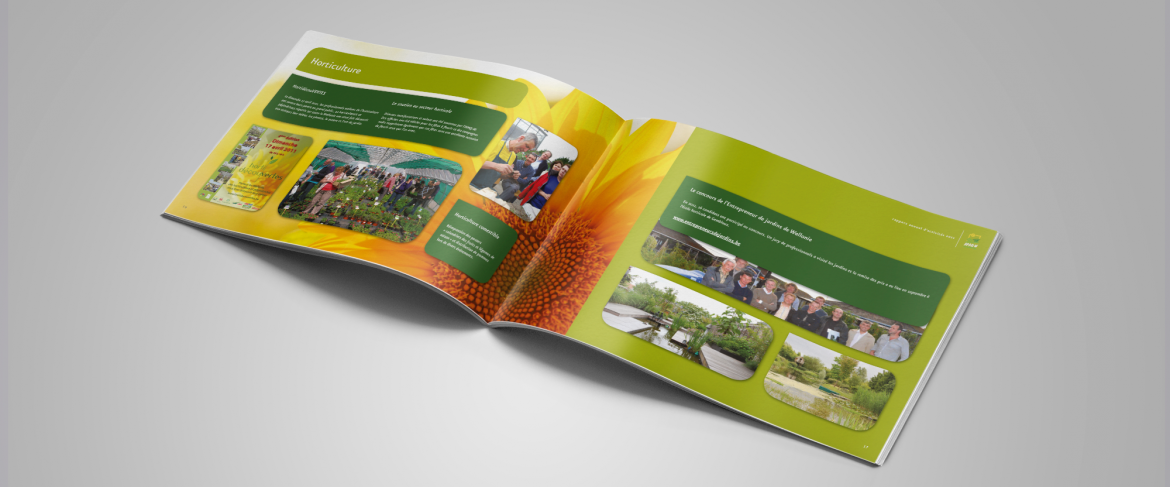 About
The AQAP-W (L'Agence Wallonne pour la Promotion d'une Agriculture de Qualité), is the Walloon organization for the promotion of agricultural and horticultural products. AQAP-W has a double mission:
promoting the image of Walloon agriculture and its products, on the one hand,
on the other hand, putting producers of agricultural and horticultural products in the spotlight.
To accomplish its mission, AQAP-W thinks up various campaigns in close collaboration with producers and their professional associations. These campaigns are destined to acquaint the public with the quality of the products and the know-how of their producers.
Our Mission
Our assignment throughout the years: turn the annual report into a communication tool that reports on the year's campaigns in a professional and creative manner.
Our professional and creative solution: a graphic canvas displaying the campaigns.