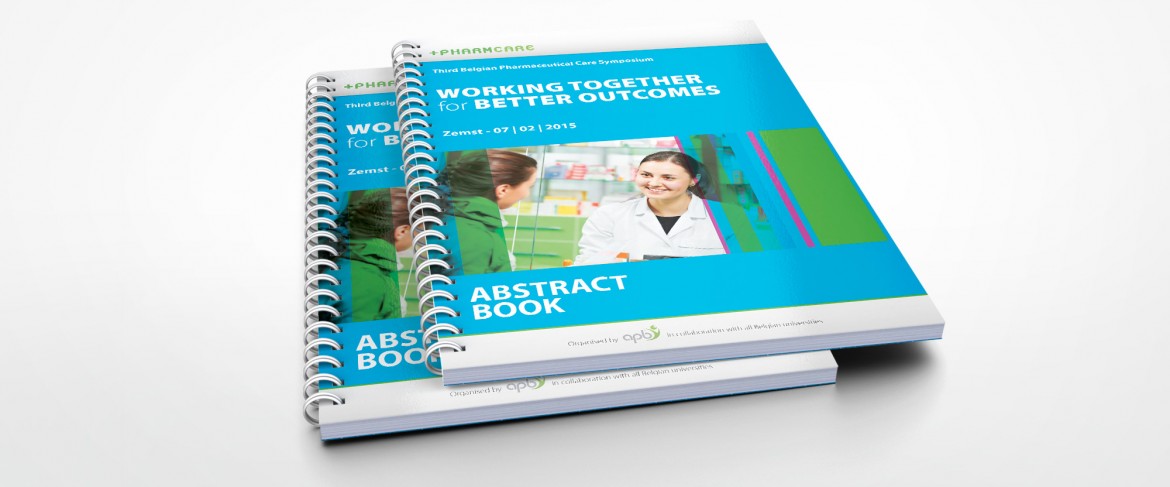 About
The APB is the national federation of independent pharmacists. More than 4 out of 5 Belgian pharmacies are member of the federation and are represented by a local professional association. On top of the defense and the promotion of the profession with stakeholders of the healthcare industry, the APB also provides a variety of services and means destined to help its members in the day-to-day practice of their profession.
Our Mission
From the very first edition on, APB has entrusted us with the organization of their biennial seminar called Pharmacare: ranging from branding and the creation of communication tools (website, flyers, abstract book, etc.) to the organization of the entire event (finding and renting a location, the welcoming of visitors, audio-visual technology, registrations and payments, …).
Since the first edition, in 2010, Pharmcare welcomes over 200 visitors (250 in 2015).